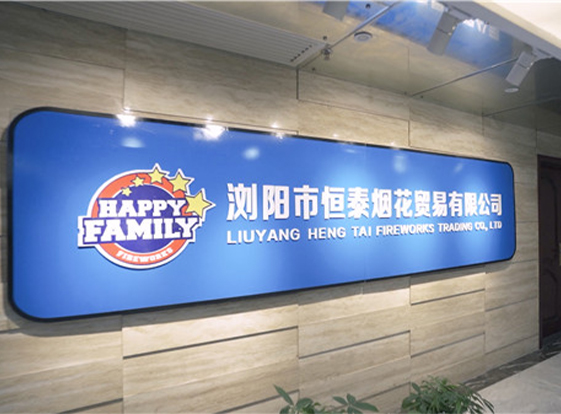 More than a thousand years ago ," firecrackers "appeared in ancient China. From then on, generation after generation of craftsmen guarded the ancestral skills, never stopping to create a city inseparable from fireworks —— Liuyang, China.
Mr Zhou, a very brave young man who was born in Liuyang, built a factory, named Happy Family Fireworks at the year 2005. The factory covers an area of more than 800 acres and has more than 200 employees. Since 2009, Happy Family Fireworks set up an own export company - Liuyang Hengtai Fireworks Trading Co. Ltd. ,exporting to the United States, Europe, South Africa, Australia etc. We sell more than 400 containers per year over 30 countries and we are one of the top 5 export trading companies in Liuyang. All these years, we have combined the ancient handcraft skills with modern-day technology and an unique professional management model. We have a professional R&D department, which developed many price-winning items has influences in each different market. Combined with an experienced team of technicians, make sure that our reputation is well known worldwide for our high quality and stable production. Following the market-oriented principle, we will develop new products every year according to the needs of customers in various countries and regions. At the same time, with our wide influence in the fireworks industry, we maintain good and deep cooperation with many other fireworks manufacturers to create the bridge for you to the factory. We firmly believe that quality is the main point of the enterprise. Cooperation with integrity is our principle, serving customers is our goal. Each product sent to your hands contains our solemn commitment to you. Happy Family Fireworks will bring you a easy cooperation and win-win cooperation.
WELCOME TO LIUYANG,WELCOME TO VISIT US!